Complete solution for abstract management
---
AbstractAgent™ is an intelligent, advanced and swift system that sets the standard of abstract management.
* AbstractAgent™ meets all needs of abstract management. Engaged in a short time, saves your time and it is cost effective. Therefore, it is the most widely used system in its region.
Collect, evaluate, manage ...
---
Offer very intuitive, user-friendly screens to authors. No more to waste time on submitting abstracts and contents by complex steps.
Assign reviewers easily and just in minutes to collected abstracts then provide them to evaluate in variety of scoring alternatives.
To group evaluated abstracts, make decision like accepted, rejected or many of type, add presentation details and announce to authors & corresponding contact.
Publish abstracts online or/and offline in CD, DVD with search option.
What can you do with
AbstractAgent™
Collection of abstracts
Evaluation by reviewers
Judge by Master reviewer
Prepare to print-publication
Online announcements
Instant following from mobile application



All processes performs as online. Moreover, you can perform surveys; integrate abstracts with built-in e-posters, scientific program, speaker-inviter system and mobile apps.
Abstract Book and author index can create instantly at the end of the process of collection and evaluation. Also we can provide e-book of abstracts with search facility to record any CD, flash memory or any media.
Abstract
Agent™
How it works?
AbstractAgent™ offers clear and accurate solution for you without setup, hosting or any other hidden fees. It begins serving in short time and collect abstracts as about 5 minutes.
You can add submission button in a minute to your website. AbstractAgent operates independently and no need to make any settings.
Abstract
Agent™
Advantages of the System

Online Submission
The online submission of abstracts speed up the process of abstract evaluations by reviewers and save time for the organization.
Spellcheck
Whole abstracts are collected in general template and become suitable with the spelling rules.

Advanced Search
Advanced search in abstracts and users provides full management to the organization.

Automatic İndex
Author and institution index in the end of the abstract book is generated automatically, you can get the index from the system the moment you want.
SMS Information
Acception, rejection informations and presentation time, session informations are declared to authors by e-mail and/or sms.
Data Security
The system protects informations and privacy more safety than any other media.
Expert Support
The system support by a telephone and an e-mail are provided by experts in Turkish and English languages.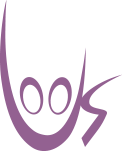 LookUs Experience
The system is %100 safe with the support of LookUs which has hundreds of congress experiences over 20 years.
The Advanced Collection and Evaluation System
---
AbstractAgent™ developed in years and has used for more then 1300 organizations and managed more than 300.000 abstracts**. You'll enjoy when you start using the many features that offer convenience to you.
** Values between Feb 2002 and Sep 2018.